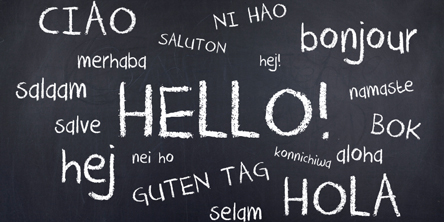 Can your organization post job ads that state, "Bilingual in English/Spanish is a must?"
If speaking Spanish is an essential function of the job, then you may certainly say that being bilingual is a requirement and consider only Spanish-speaking applicants for the role. Generally, there is nothing discriminatory about requiring that applicants know an additional language, provided that speaking the language is actually something that is necessary for them to perform the job.
If an individual who does not speak Spanish could successfully perform the essential functions of the role, then we recommend saying that being bilingual is a highly preferred skill for the position instead of a must.
Should you have any additional questions regarding this or other employee topics, contact the professionals at CyQuest for help!
For questions or a free HR Assessment, call us at 404-761-6699 or fill out a contact form and we will follow up with you.
We provide top to bottom HR Consulting, as well as, Government Contracting training and education.