At CyQuest Business Solutions, our expertise and years of experience in a variety of Human Resources capacities makes us the ideal HR consulting partner for your company. Whether you are looking for a fully outsourced HR department or targeted support for one area, we optimize our processes and strategies to fit your specific needs.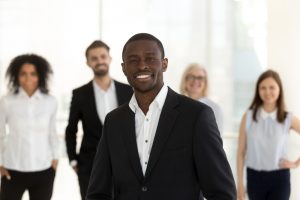 When your business is in its formative years, we can assist with full HR services or provide support and guidance as you build and staff your internal HR department. We help craft policies, prepare manuals and standard operating procedures, establish effective recruiting techniques, build a strong foundation in staff training and development, and much more. As your business continues to grow, we facilitate updates to existing standards, optimize employee retention, and take care of staying fully compliant with all legal requirements.
Our primary goal at CyQuest is your company's success, which means we will learn the details of every aspect of your operation so that we can maximize our benefit to you. We strive to develop a long-term relationship with each client, making it effective to utilize our support at any and every step along the way. If you have a need in the area of Human Resources, CyQuest has the solution.