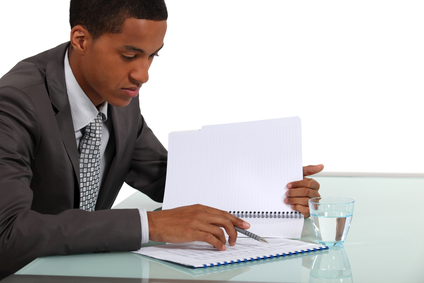 You never know which terminated employee will sue you, or for what reason. That's why you must always treat every pending termination as if you will have to prove that you had solid business reasons for your decision.
Even if you don't share the reasons with the employee being terminated, internal documents should clearly show why you took disciplinary action and when you did.
Recent case: Ken was 66 years old when Wells Fargo hired him as a financial specialist. Soon, he was promoted to branch manager. Then he began to rack up disciplinary warnings about misconduct—like allegedly trying to lock a customer in the vault and leaving inappropriate voicemail messages.
At a staff meeting, Ken was asked whether he had plans to retire. This later became the basis for a lawsuit alleging that when Wells Fargo fired him, it was because of his age.
Fortunately, the bank kept careful records of everything that had happened, including the real reasons they terminated Ken. Internal documents showed a supervisor had uncovered bogus transactions in which Ken allegedly had ignored rules against opening unauthorized accounts and closing old accounts and opening new ones without customer approval.
That was enough to justify Ken's discharge, said the court, which tossed out his discrimination lawsuit. (Silvers v. Wells Fargo Bank, No. 15-CV-6721, SD NY, 2016)
Final note: Don't ignore the hard work and planning that goes into careful documentation. It's better to have more information than too little.
by THE HR SPECIALIST: NEW YORK EMPLOYMENT LAW on NOVEMBER 22, 2016 2:00PM
in FIRING,HUMAN RESOURCES