To meet the demands of the public sector, you need a trusted partner who can see your contract through to a successful completion that is timely, efficient, and within budget. Our extensive experience and proven results in federal, state, and local government contracts means you can be confident knowing you are in capable hands. We specialize in partnering with government agencies in human resources outsourcing expertise such as benefits & retirement administration, staff training & development, staff augmentation, general HR consulting, administrative support, and project management.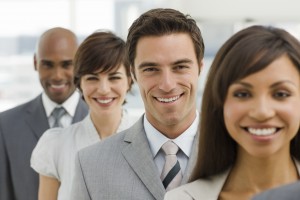 We understand that no two projects are alike. The seasoned professionals at CyQuest are highly skilled and prepared to deliver a customized response to your needs. Whether large or small, complex or simple, we specialize in exceeding expectations on every project while maximizing each dollar spent and delivering on time. We view our relationship with our clients as a long-term partnership, meaning we keep your overall goals, values, and needs in mind each step of the way. Our core foundations of integrity, service, and accountability allow us to build a mutual and lasting rapport with each and every client.
We provide high quality service and proven results as we support our clients with government solutions under the following North American Industry Classification System (NAICS) codes:
524292—Third Party Administration of Insurance and Pension Funds
541612—Human Resources and Executive Search Consulting Services
923130—Administration of Human Resources Programs
561110—Office Administrative Services
561312—Executive Search Services
611430—Professional and Management Development Services
541611—Administrative Management and General Management Consulting Services
561320—Temporary Employment Services
541618—Other Management Consulting Services
561410—Document Preparation Services
525120—Health and Welfare Funds
Government agencies agree that given the opportunity, small 8(a) companies frequently provide contract performance equal to or better than large businesses because of our smaller size and agility. CyQuest has proven its depth of capability, earning superior performance ratings from its customers.
CyQuest Business Solutions, Inc. services can be procured through usual small business procurement methods and the following:
8(a) sole source purchase orders and set-asides
GSA PSS Contract GS-10F-097BA
DUNS Number: 17-062-8544
At CyQuest, we pride ourselves on being the trusted partner of many government entities. Let our unmatched service make your next project a grand success. To learn more, browse our Government Flyer and Capabilities Statement. Contact us to discuss your project and request a proposal.